10 Cool Inventions You Should Know About : The world is full of opportunities. It's budding with ideas that have the potential to change the world we inhabit. We are literally living in a hotbed of progress that's merging human intelligence with technology like we have never witnessed before. With inventions like Levia – Unique Levitating Marble Lamp, "Smart" Jacket With Built-In Heater, Sidewinding Circular Skates our future looks very promising.
Come, let's fast forward to the future with these 10 cool inventions.
Levia – Unique Levitating Marble Lamp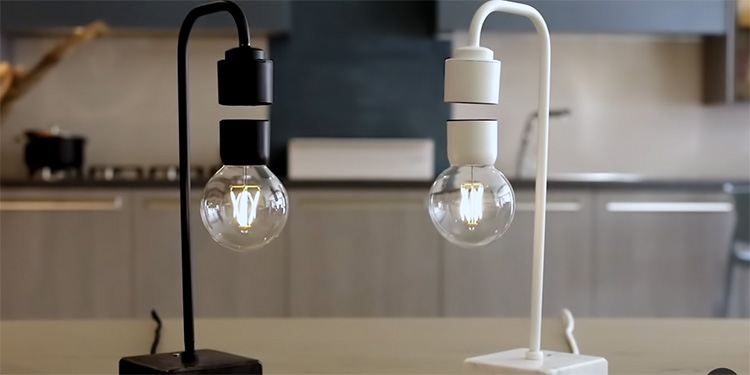 Anything contactless and levitating is instantly pleasing and delightful so our last entry in the list of superb and awesome inventions is Levia, a levitating lightbulb that works through electromagnetic induction. Levia's aesthetics aren't its only charming factor as the developers have carefully designed the levitating mechanism ensuring that you don't accidentally knock the bulb off. The lamp looks beautiful because its base is made up of genuine Italian Marquina or Carrara marbles, which is hand-polished after hydraulic cutting for an appealing appearance. Levia's beguiling looks and its ease of use is what lets it into our list of cool inventions.
"Smart" Jacket With Built-In Heater
The Flexwarm jacket has special heating elements built in the back, chest, and wrist areas. With the help of special sensors, you can adjust the heat output in accordance with your wishes. A useful discovery that will be appreciated not only by active sports fans.
Sidewinding Circular Skates
Whether you are a playful kid or someone who has a huge penchant for skateboards, Sidewinding Circular Skates can really appeal to your fancy. What makes these annular skates so exciting is the ability to let you control your legs and turn freely. You can simply place your feet on the two platforms and lean side-to-side to rotate the rubber wheels as desired. As the wheels aren't connected, you will be able to perform 720° spins and turn with more flexibility. Moreover, the wheels are 10″ in diameter so that you can traverse short grass and dirt surfaces effortlessly. cool inventions.
Aqua Treadmill
Water Walker & Spa looks like a huge bathtub and has a moving surface at the bottom for walking or running. It's the perfect machine for those recovering from an injury as it reduces the amount of pressure put on the body during cardio. It helps to strengthen the muscles and burn excess fat through aerobic exercises. Water Walker also functions as an amazing spa bath, so you can relax after your workout and its ease of use is what lets it into our list of cool inventions.
Copy & Paste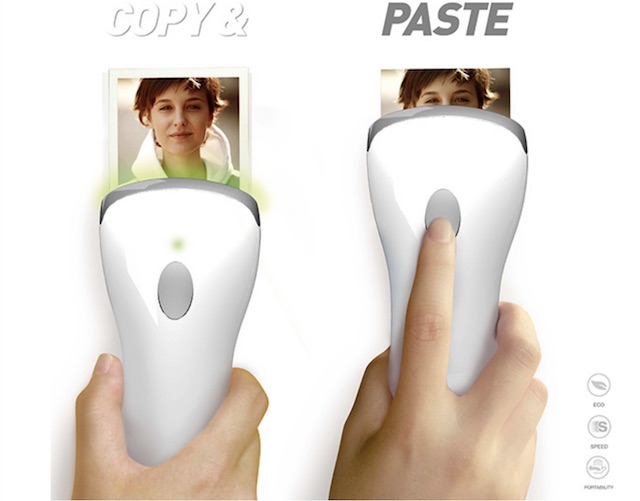 Ever wished to have a smart scanning and printing tool to help you go about your business with the desired convenience? If yes, "Copy & Paste" can be the right answer to your needs. What I like the most in this scanning and printing tool is the ability to transfer the images and text from one source to the other pretty fast. Not to mention, you can also use it to print directly into your notebook, thereby eliminating the requirement for an additional paper. So, no more expensive printer or heavy photocopier machines!
Incredibly Flexible Smartphone
Portal is a super flexible smartphone that's not afraid of falling and can be plunged into water to a depth of 10 meters (32.8′). At the same time, it easily turns into a gadget that's attached to the wrist, and it can act as a fitness tracker and smart watch. Manufacturers promise to release the device in the near future as cool inventions.
FLYTE Levitating Light Bulb
Designed in Sweden, FLYTE is a unique levitating light bulb. What makes it one of a kind product is the ability to hover by magnetic levitation and is powered through the air. Another notable thing about this levitating light bulb is the build quality. Made of oak, ash, and walnut, it's quite durable. In terms of energy efficiency, FLYTE uses highly efficient LEDs that are rated at around 50, 000 hours, which translates into 12 hours of usage a day for a long 11 years and its ease of use is what lets it into our list of cool inventions.
Port Solar Charger
Port is a compact portable battery that charges your phone using solar energy. All you need to do is attach it to any window in the house, car, or plane with a special suction cup. You may check yourself how convenient it is.
"Smart" glasses

There are many cool things about Vue glasses: they can make calls, transmit music, and be a navigator, pedometer, and calorie counter. The main thing is that they have a "Find my glasses" function, so you won't need to spend hours looking for your glasses. Vue glasses look like regular glasses (there's also an option for sunglasses), they are controlled by touch, and they have a special case with wireless charging.
A toothbrush that cleans your teeth by itself
Amabrush brushes your teeth much more thoroughly than a regular brush, and it does its job in only 10 seconds. You just have to put it in your mouth and connect the device to your smartphone via Bluetooth. considered as cool inventions.