New Delhi The corona virus is good news for infected patients. The leading biotechnology company, Biocon, said on Monday that it would introduce the biologic drug itolizumab for the treatment of moderate to severe COVID-19 patients, which would cost around 8,000 per vial. The company has stated that it is marketing etolizumab injection (25 mg / five ml) for emergency use in India for the treatment of cytokine release syndrome in the case of moderate to severe acute respiratory distress syndrome (ARDS) due to Kovid-19. Has been approved by the Controller General of Indian Medicine (DCGI).
Biocon had earlier stated in a regulatory notice that itolizumab is the first novel biological treatment approved anywhere in the world, treating patients suffering from severe complications of Kovid-19.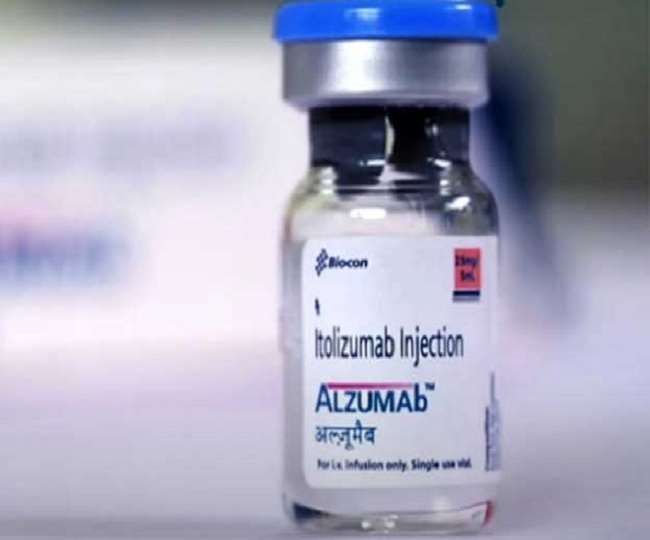 Biocon had said in a preivous regulatory filing.
"Until the vaccine comes, we certainly need life saving drugs. I think what we are doing across the world is to see how we can either repurpose drugs or develop new drugs to treat this pandemic,"Biocon Chairperson Kiran Mazumdar-Shaw said. "Even if we get a covid vaccine by the end of this year or early next year, there is no guarantee that it will work the way we expect it to work, so we must be in a state of preparedness."
When asked about the steps the company is taking to ensure availability of the drug, Mazumdar-Shaw said: "Alzumab is already in market, we will be supplying to hospitals as per protocol against a medical prescription and patient consent form. Currently, there is a huge demand and Biocon wants to ensure Itolizumab first reaches those patients who need them the most".