Nowadays smartphone maker companies are greatly publicizing the display refresh rate during the launch of their smartphone. The refresh rate of computer monitors is already high, but now this trend is also seen in mobile. The reason for this is high end gaming. The refresh rate of expensive phones coming in the market ranges from 90 to 144 Hz. But many people have no idea about the refresh rate. Let's know about the refresh rate fund and the top refresh rate smartphones
Display refresh rates do not pay attention
The displays on a smartphone matter a lot for some people and some people just don't care about it. Let us start by explaining to you about High Refresh Rate displays. Displays on smartphones are not static. The content and motion on the smartphone seems to appear smooth on your phone's screen because every pixel on the display panel updates (refreshes) to display the latest content from the internals of your device. The display panel updates the content of their screen at a constant and regular interval period of time, known as the refresh rate. So basically, if you are getting a smartphone with a 90Hz or a 120Hz Display, this means that the screen on your smartphone refreshes 90 times per second or 120 times per second compared to the regular 60 times per second.
What are the benefits of higher refresh rate
The higher the display refresh rate, the smoother the screen will be. At the same time, the deadlock will also be less, besides videos, animations will also be smooth to watch. Also, scrolling will be easy and there will not be much emphasis on the eyes. Although there is a lot of content available at 90 fps, it will also increase as acceptance increases.
Best Smartphones with higher refresh rates – 90Hz or 120Hz
1. Samsung Galaxy S20, S20+ & S20 Ultra
Samsung took to high refresh rate displays with Galaxy S20-series. The S20 series and Galaxy Note 20 Ultra can both support 120Hz but only at Full HD+ resolution. Also, the Galaxy Note 20 is the first phone to support true variable display refresh rate. 
But whatever the specs might be, Samsung flagships have a brilliant display with that wow factor you'd expect for the price. Hardware Snapdragon 865 SoC /Exynos 990 SoC, up to 16GB LPDDR5 RAM, and 512GB of UFS 3.0 storage.
2. Asus ROG Phone 3
The Asus Rogue Phone 3 smartphone has a 6.59-inch Full HD Plus AMOLED display, which has a resolution of 1,080×2,340 pixels. It has a Corning Gorilla Glass 6 protection with an Amoled display of 144 Hz. Apart from this, users have got the support of Qual-com Snapdragon 865+ processor in this smartphone, which is equipped with Adreno 650 GPU. At the same time, this smartphone works on the Rogue operating system based on Android 10. The Asus Rogue Phone 3 has a triple rear camera setup, which includes a 64-megapixel Sony IMX686 sensor, a 13-megapixel ultra-wide-angle lens and a 5-megapixel macro lens and comes with 24-megapixel selfie camera.  It supports an optical under-display fingerprint scanner, DCI-P3 color scale, HDR10, and SDR to HDR upscaling. The phone is powered by a beefy 6000mAh battery with 30W fast charging support. The heavy lifting is backed by up to 12GB LPDDR5 RAM and 512GB of UFS 3.1 storage. 
3. OnePlus 8 Pro
OnePlus can be credited with making high refresh rate screens on phones mainstream. Abd the OnePlus 8 Pro is the first phone that allows you to enjoy 120Hz fluidity at QHD (2K) resolution. The 6.78-inch AMOLED display is HDR10+ compliant and is shielded by Gorilla Glass 5.
It's powered by Snapdragon 865 octa-core chipset with LPDDR5 RAM and UFS 3.0 storage. With the 8 Pro, OnePlus finally has flagship worthy cameras and the 4500mAh battery with 30W fast charging support is another highlight to look forward to. 
4. OnePlus 7T and 7T Pro
OnePlus 7 Pro and 7T Pro have a 90 Hz display refresh rate of 90 Hz. Both these smartphones get 855 Plus Snapdragon chipset. Also, there is a 48 megapixel triple camera setup, 30 watt charger, 256 GB of storage.
5. Realme X50 Pro 5G
The Realme X50 Pro 5G became the first phone to come with fifth-generation network capabilities in India. The Realme 5G phone packs top tier hardware including a 90Hz refresh rate. Realme ships it with a 6.44-inch full-HD+ 2400×Super AMOLED display with HDR 10 support.
The Realme X50 Pro also X50 is aided by Qualcomm Snapdragon 865 chipset coupled with 12GB LPDDR5 RAM and 256GB internal storage. It is packed with a 4200mAh battery with 65W SuperDart charge. Other prominent feature of the X50 Pro includes a 64MP sensor led quad-rear camera, 32Mp selfie camera and X50Modem for 5G connectivity support.
6. Poco X2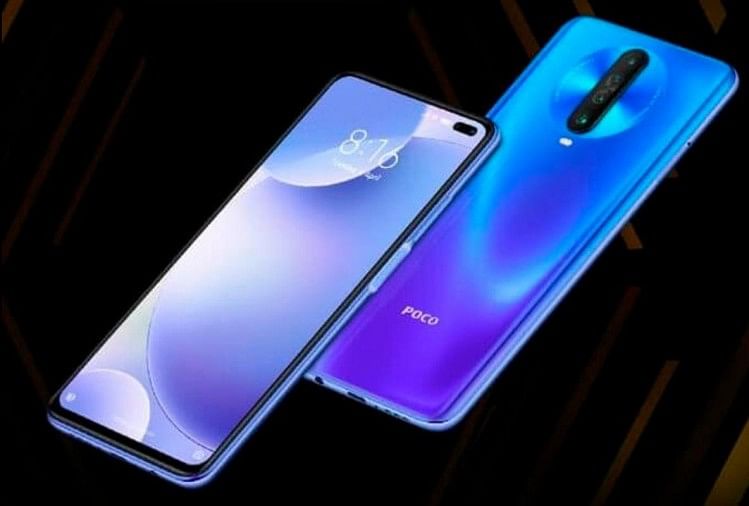 The Poco X2 smartphone has a 6.7-inch display, which has an aspect ratio of 20: 9 and comes with a 120 Hz refresh rate. Also, Corning Gorilla Glass 5 has been given for the protection of the screen. Apart from this, users have got support of Qualcomm Snapdragon 730G in this phone. At the same time, this phone works on Android 10 operating system. This phone has a quad rear camera setup (four cameras), which includes a 64-megapixel primary camera, 8-megapixel wide-angle lens, and a 2–2-megapixel macro lens. The special feature of this phone is that users get a 20-megapixel and 2-megapixel camera on its front.
7. Nubia Red Magic 3S
ZTE backed smartphone manufacturer Nubia recently launched its gaming phone Red Magic 3 which also bolsters a 90Hz AMOLED screen.
This aggressively specced phone comes with a copper cooling tube to keep the temperature under check even after prolong intense gaming sessions. Nubia has powered its gaming phone with Snapdragon 855+ chipset, coupled with up to 12GB of RAM and up to 256GB of UFS 2.1 storage. It is aided by a 5000mAh battery with 27W fast charging.
8. Realme X3 SuperZoom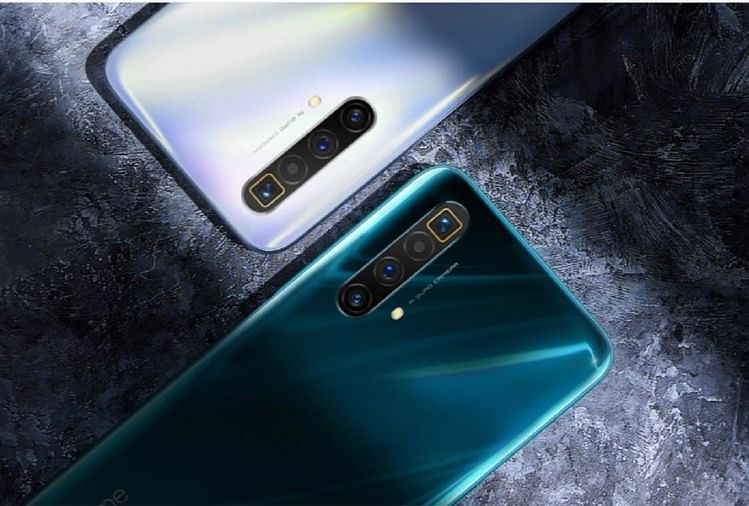 Realme X3 also has a 6.6-inch Full HD Plus display with a resolution of 1080×2400 pixels. It has a refresh rate of 120 Hz. The display has the protection of Gorilla Glass 5. The phone has a Snapdragon 855 Plus processor which is a 5G processor, although the 5G modem of the processor of this phone has been disabled. This phone also has four rear cameras with one camera being 64 megapixels, the other 8 megapixels ultra wide angle, the third lens is 2 megapixel macro lens and the fourth is 12 megapixel telephoto lens with 2x optical zoom. This phone has a dual camera for selfie, one is 16 megapixels and the other is 8 megapixels ultra wide.
9. Xiaomi Mi 10 / 10  Pro 5G
The Mi 10 Pro also dashes into the limelight with its aggressive specs. Xiaomi's 2020 flagships – Mi 10 5G and Mi 10 Pro 5G smartphones houses a 6.67-inch 90Hz AMOLED display running on full HD+ resolution. Xiaomi even pushed the touch sampling rate 180Hz which is still less than the Galaxy S20 series and ROG Phone 2.
The Mi 10 5G, which is now available in India, has four rear cameras including a 108MP sensor, supports dual Mode 5G, runs Android 10-based software, and has a 4500mAh battery with 30W fast charging support.  
10. Google Pixel 4
Google has equipped its Pixel 4 with a 5.7-inch FHD+ screen and the XL variants with a 6.3-inch QHD+ panel. Both these displays support a 90Hz refresh rate. But contrary to 2019 trends, the purported Smooth Display would be engulfed by bold bezels. While these phones are globally available, Google won't be bringing them to India due to regulatory constraints.
11. OPPO Find X2 
Oppo Find X2 is a premium phone that's powered by Snapdragon 865 octa-core chipset and brandishes an AMOLED display with dual curved edges that supports 120Hz refresh rate. The handset has a 48MP quad-camera system, 4200mAh battery, and 65W fast charging support. 
12. Realme 6 and 6 Pro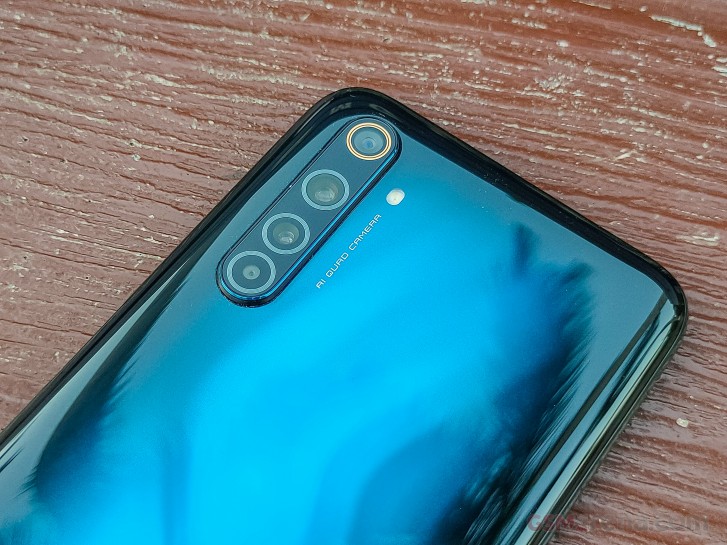 These realme phones are the cheapest phones, which come with a 90 Hz refresh rate display. In addition, they get punch hole panels, 20: 9 aspect ratios, Snapdragon 720G chipset in Pro and MediaTek Helio G90T chipset in Realme 6. In addition, both phones have a 64 megapixel primary sensor, 30 watt fast charging feature.
13. Vivo X50 Pro and Vivo X50
Vivo X50 Pro has a dual-curved edge AMOLED screen that's well-calibrated and refreshes at 90Hz. It is powered by Qualcomm Snapdragon 765G chipset and has a gimbal camera that proved quite effective in improving lowlight photography. 
The base Vivo X50 retains the in-display fingerprint sensor, Snapdragon 765, and a 90fps AMOLED panel but with flat side edges.