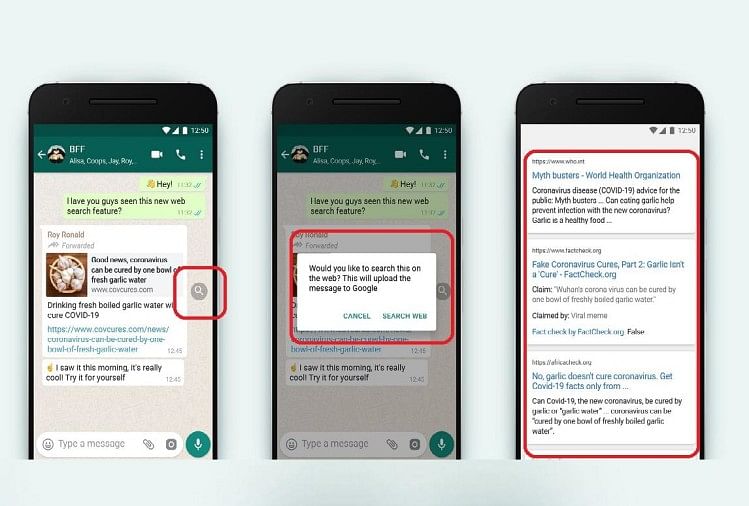 WhatsApp is continuously working on fake news on its platform. To prevent fake news, WhatsApp first limited forwarding, then began to label it, ie if a message is being forwarded repeatedly, it will get two arrow marks.
WhatsApp has now introduced a new tool called the search tool to stop fake news. partnered with Google for this feature. The company has given information about this new feature in its blog.
According to the blog, with the feature, users will be able to upload messages for the browser but WhatsApp will not be able to see the message. This will ensure the privacy of the user. Currently, this feature has been made available in Brazil, Italy, Ireland, Mexico, Spain, UK and USA. It will be available for the latest version on Android, iOS and WhatsApp Web.
Now the question is how this feature will work To prevent fake news?
Let us understand this with an example.
Suppose you have a news item with a link, then on the right side of that link you will see a button with a search icon, Tapping on it will redirect you to your phone's default browser, where the message will be uploaded. With this, you will be able to check the authenticity of the message through the message's web result. It may also include articles that can prove the message to be fake. This information has been received from the company's blog post.